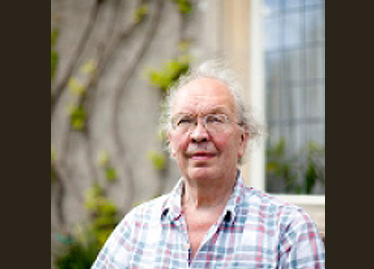 Prof. Seaton Baxter OBE
Emeritus Professor, University of Dundee, Scotland, U.K.
faculty@calmmindfulness.org
Biography
Prof. Seaton Baxter OBE is an Emeritus Professor at both the University of Dundee, Scotland, U.K. and the Robert Gordon University, Aberdeen. He was originally trained as a building surveyor specialising in the conservation of old buildings and then, he worked on design research in farm animal welfare in relation to buildings and equipment. This research together with post-graduate studies in philosophy at Aberdeen University stimulated a new interest in Design and Environment. At the Robert Gordon University in 1993, with former colleagues from agriculture, they developed the first MSc in Ecological Design. Then later at Dundee University (DJCAD) in 2002, Prof. Baxter extended this work by creating the Centre for the Study of Natural Design for PhD students and Dr. Andrahennadi was a part of this research group. Finally, Seaton lead the new MA in Ecological Design Thinking for 3 years at Schumacher College, Devon, U.K. before retiring from academia in 2016. Seaton has been on the Board of Scottish Natural Heritage and has worked with several environmental NGO's in the voluntary sector. He has also served as the Chairman of Scottish Outdoor Education Centres, a charitable organisation involved in outdoor education. He was awarded an OBE for his services to Scottish Natural Heritage and the Scottish environment in 1998.