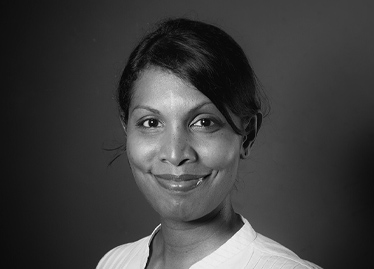 Dr. Kumanga Andrahennadi (Ph.D.)
Founder of CALM & AMBP Programme Director
faculty@calmmindfulness.org
Biography
Dr. Kumanga Andrahennadi is a Mindfulness Researcher, Educator and a Consultant with over 20 years of experience in delivering mindfulness-based programmes in the West for children, young people and adults. As the Founder of CALM: Centre for Advanced Learning of Mindfulness, U.K. (www.calmmindfulness.org), Kumanga pioneers delivering the ecological contemplative framework, the 'Advanced Mindfulness-Based Practices' (AMBP) Programme, within the public, private and government sectors including to Mental Health, Education, Police Organisations and Private Corporations in the U.K. and internationally. Through CALM, Dr. Andrahennadi is honoured to have co-organised the first-ever dialogue between His Holiness the 14th Dalai Lama and a Western Police Force (the Metropolitan Police, U.K.), which took place as a live online dialogue on the 8th of July 2020 (watch the full dialogue here: https://www.youtube.com/watch?v=5EDL8ITjJ-w).
As the AMBP Programme Director for CALM, Kumanga has delivered AMBP courses/workshops to thousands of students, government and private sector employees, including to over 250 Police Officers and Staff in the U.K. Kumanga is also the Co-Founder of 'Mindfulness for Earth' (www.mindfulness4earth.org), an international initiative established in partnership with the United Nations Environment Programme (UNEP) Faith for Earth. Kumanga has studied directly under Internationally Acclaimed Buddhist Masters such as: H. H. the Dalai Lama, Ven. Thich Nhat Hanh, H.H. the 17th Gyalwang Karmapa, H.E. Mingyur Rinpoche and Prof. Ringu Tulku Rinpoche. She has also completed the Teacher Training Retreats for Mindfulness-Based Cognitive Therapy (MBCT) at the Oxford Mindfulness Centre, University of Oxford, U.K., Mindfulness-Based Stress Reduction (MBSR) at the Centre for Mindfulness Research and Practice at the University of Bangor, U.K. and Mindfulness-Based Education Programme under Ven. Thich Nhat Hanh at Plum Village in France.
The AMBP framework was developed through Kumanga's Ph.D. research at the University of Dundee, Scotland, U.K., and AMBP incorporates the methods of both the 'deep path' (Buddhist philosophical framework) and 'wide path' Western neuroscientific methods of mindfulness, Water (nature), and Bohmian Dialogue in support of 21st century education and post-pandemic workplace environments.
As a Consultant within the Pali and Buddhist Studies Department at the University of Sri Jayewardhanapura, Sri Lanka, Dr. Andrahennadi has developed the very first mindfulness-based Degree Programme for Sri Lanka. Originally from the Buddhist country of Sri Lanka, and living in the U.K for more than 20 years, she has been able to deeply experience the value systems of both the 'deep path' (Buddhist framework of mindfulness) as well as the 'wide path' (Western framework of mindfulness) through her life long experience as a Buddhist practitioner, and a Mindfulness Researcher/Educator in the West.
With a deep interest in harnessing the 'mind and human-earth connection' in relation to tackling the mental health and climate crises,  Dr. Andrahennadi continues to work internationally to help promote the message of how taking care of the 'inner-nature' of our mind, and protecting the 'outer-nature' of our sacred Mother Earth, can inspire peace within families, communities, nations and our help protect sacred Mother Earth.